Vege Steaks - Fully Cooked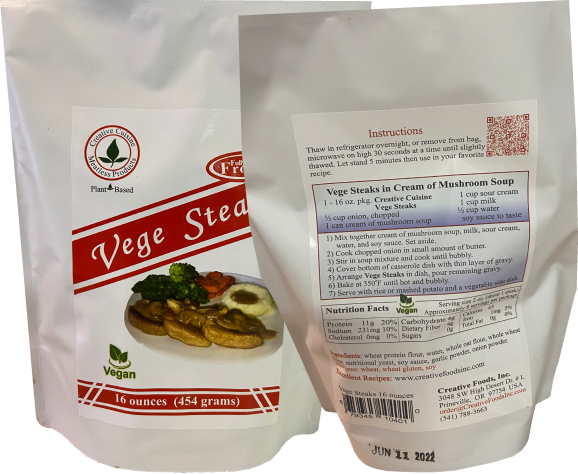 Is made from high protein wheat gluten flour, whole oat flour and whole wheat flour. It is, therefore, an excellent source of protein for people who do not eat meat or choose to reduce the consumption of meat in their diet. It is great for those who, occasionally, would like to use an alternative product for their diet. Creative Cuisine Vege Steaks is very versatile. It can be used as a substitute for most any type of meat in casseroles, stir-fries, or any of your favorite recipes. It is a good source of protein for those who are allergic to soy products or want to balance their diet between soy and meat.



Check out the Recipes by clicking on the

RED MENU TAB

in the left column.