Worlds Best Coffee Alternative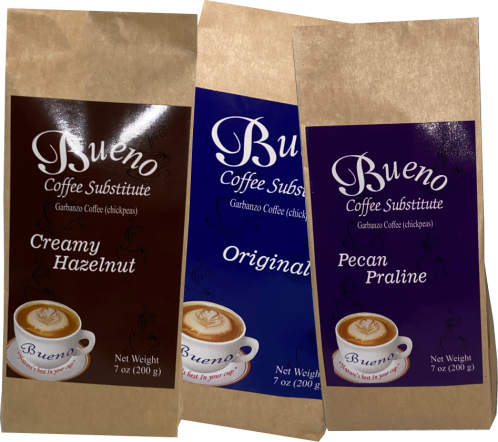 Bueno Coffee Substitute is made from non GMO garbanzo beans with some natural flavoring added to the flavored types. Bueno has an excellent flavor and tastes more like coffee than any other brand of coffee alternatives. It is sold already roasted and ground, ready to brew and is best for people who do not drink coffee but would like a good hot beverage. It is also recommended for those who would like to stop drinking coffee, or who for medical reasons, need to abstain from caffeine and other harmful effects of coffee. Unlike many coffee substitutes, Bueno Coffee Substitute is prepared by brewing in a drip coffee maker or a percolator. It contains minerals such as zinc, copper, phosphorous, and iron. Since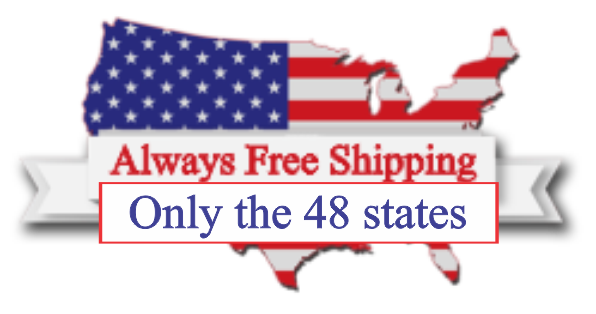 it is 100% naturally caffeine free, both adults and children can enjoy it any time of day. Just like coffee, Bueno could be used for gourmet recipes like frappuccino, mocha, espresso, float, etc. There are three flavors available.

Check out the Recipes by clicking on the

RED MENU TAB

in the left column.
| Why Bueno --> | Coffee is so perfect. |
| --- | --- |
| Original is GLUTEN FREE | NO ARTIFICIAL FLAVORING |
| 100% NATURAL | NO HARMFUL ADDITIVES |
| NO SUGAR | ALL NATURALLY VEGAN |
| GREAT SOURCE OF MINERALS | HEART HEALTHY |
Item
Ingredients
Original
Roasted, ground, garbanzo beans
Creamy Hazelnut
Roasted, ground, garbanzo beans with natural hazelnut flavoring. Contains: peanut and hazelnut
Does not contain any dairy - the word creamy is used because it has such a smooth flavor.
Pecan Praline
Roasted, ground, garbanzo beans with natural flavoring. Contains peanut and gluten from malted barly
Instructions:
In a drip coffeemaker, place 4 level tablespoons of Bueno Coffee Alternative in a filter. Add 12 cup of cold water in the reservoir. Turn on the power switch to brew. Enjoy! Adjust proportion according to taste.